It began as a simple photo-sharing platform.
Over the years, Instagram has grown into a social media heavyweight and a powerful tool for marketers.
But as the platform has grown, so has the complexity of its features and the competition for attention.
Today, there are countless ebooks, webinars, and courses available online, each promising to show you how to get ahead on Instagram – some of which are fantastic, and others… not so much.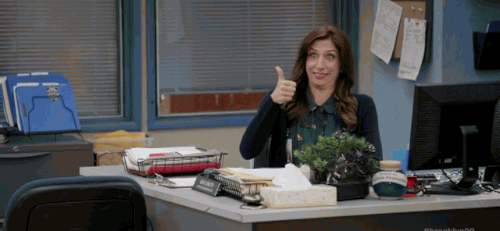 So how do you know if you're making the right strategic decisions? How can you tell fact from fiction?
In this article, you'll learn 32 Instagram stats that will help you hone your Instagram marketing strategy. Make sure to bookmark this article so that you can revisit these Instagram stats in the future.
Let's dive in.
General Instagram Stats
1. Instagram Has More Than 1 Billion Monthly Active Users
Instagram has grown at an incredible pace.
With more than 1 billion monthly active users, the platform acquired a massive 200 million new users in just 10 months between September 2017 and June 2018.
2. Instagram is Worth $100 Billion
When Facebook bought Instagram for a cool $1 billion in 2012, the decision raised plenty of eyebrows.
However, it's now clear the gamble paid off.
Today, Instagram is worth $100 billion, and it's estimated that Instagram may produce 20% of Facebook's sales by 2020.
3. More Than 500 Million People Use Instagram Every Day
It's not just the size of Instagram's user base that's impressive – the level of engagement on the platform is incredible, too.
In September 2017, the number of daily Instagram users hit 500 million.
4. Instagram Is the 3rd Most Popular Social Network in the World
Although Instagram is growing at a phenomenal pace, it's still dwarfed by Facebook which has over twice as many users
As of July 2018, Instagram is the 3rd most popular social network – but that's only if you count YouTube as a social network. Otherwise, it's number two:
Facebook: 2.2 billion

YouTube: 1.9 billion

Instagram: 1 billion

Twitter: 336 million
5. 80% of Instagram Users Live Outside of the U.S.
Instagram is a promising marketing channel for brands based outside the U.S. or businesses looking to expand internationally.
Despite being an American company, according to Instagram, 80% of the platform's user base lives outside of the U.S.
6. 61% of Instagram Users Are 18 to 34 Years Old
Unsurprisingly, most of Instagram's user base is made up of Millennials. In fact, 31% of Instagram users are 18 to 24 years old, and 30% are 25 to 34.
It's interesting to note that teenagers make up just 7% of Instagram's user base – this is less than 45 to 54 year olds at 9%.
Business Instagram Stats
7. 71% of U.S. Businesses Use Instagram
As Instagram grows, so does the number of businesses using it as a marketing tool.
In 2016, only 48.8% of U.S. companies used Instagram for marketing purposes. But this number spiked within a year, with 70.7% of U.S. businesses using the platform in 2017.
We can assume that this increase is a result of the launch of Instagram Business profiles in May of 2016, as well as new advertising features.
8. There Are 25 Million Businesses Using Instagram Business Profiles
According to Instagram, there are more than 25 million businesses using Instagram Business profiles as of November 2017.
This is terrific news for businesses looking to use the platform.
Why?
Well, with 1 billion monthly active users on Instagram, this means business profiles account for just 2.5% of the profiles using the platform.
If you haven't already, make sure you convert your Instagram profile to a business profile to take advantage of the additional marketing tools!
9. 80% of Instagram Users Follow a Business
More good news for businesses looking to harness Instagram's power: According to Instagram, 80% of users say they follow at least one business on the platform.
Side note/shameless plug: For dropshipping tips and inspiration, follow @Oberlo on Instagram!
10. More Than 200 Million Instagram Users Visit at Least One Business Profile Daily
According to Instagram, Instagram users don't just follow business profiles – more than 200 million Instagram users visit at least one business profile daily.
With 1 billion monthly active users, this means that a hefty 20% of users are actively learning about businesses on the platform.
11. Lots of Business' Profile Visits Come from People Who Aren't Following That Business
Instagram announced that "Two-thirds of profile visits to businesses come from people who aren't following that business."
So, make sure you optimize your Instagram profile to convert these visitors into customers!
Advertising Instagram Stats
12. There Are More Than 2 Million Advertisers Worldwide Using Instagram Ads
In September 2017, Instagram announced that more than 2 million advertisers worldwide were using Instagram to drive business results.
If you'd like to start selling on Instagram, check out our guide, How to Sell on Instagram: 6 Instagram Tips That Actually Work.
13. Instagram Ads Grew by 28% in the Second Half of 2017
Instagram Ads have grown a lot since they were launched in October 2013.
According to data from Klear, there were 134,000 ads in July 2017, with this number growing to 171,000 in December of the same year.
That's a huge 28% growth in just six months!
14. Instagram Mobile Ad Revenue Is Estimated to Reach Nearly $7 Billion in 2018
According to data from Statista, Instagram ad revenue is expected to reach $6.84 billion in 2018.
That's an increase of almost $5 billion in just two years.
This huge growth can be attributed to the strides Instagram has made to monetize the platform, such as the introduction of Instagram Shopping and Instagram Stories ads.
Instagram Stats on Posting Content
15. Instagram Users Share 95 Million Posts Each Day
With more than 1 billion users, it's no surprise that 95 million photos and videos are shared each day on Instagram.
Plus, with the steady increase in users, that number is sure to continue rising in the coming years.
16. Major Brands Post an Average of 1.5 Times per Day
How often do you post on Instagram? Because according to Union Metrics, the sweet spot for major brands is 1-2 posts per day.
They spent time analyzing 55 of the most popular and active Instagram brands to learn the best practices for timing, frequency, and more.
Their research found that major brands share on average 1.5 times per day.
17. 70% of Instagram Posts Don't Get Seen
Despite the time and effort you put into creating your Instagram content, there's a strong chance it may not get seen.
Sure, more than 95 million posts are shared on Instagram each day, but according to Instagram, people are missing "on average, 70 percent of their feeds" due to the new algorithm.
This new algorithm determines which posts people see by evaluating a variety of factors, including past page engagement. Essentially, it's designed to show users more of what they like, and less of what they don't.
This is why it's so important to only post great content, as poor performing content will negatively affect your future engagement.
18. Instagram Users Engage More on Weekdays Than Weekends
When should you share content on Instagram to maximize engagement?
It can be difficult to tell. Especially when there are tons of studies online with conflicting results.
Thankfully, Sprout Social decided to round up all the studies they could find and combined them to find a general consensus.
The result of their efforts can be seen below:
Their data found that sharing content Tuesday through Friday, 9 am to 6 pm, is likely to result in the highest rates of engagement.
Thursday is the most active day, with Sundays having the least amount of engagement. Peak times include Tuesday through Friday at 5 am, 11 am, and 3-4 pm.
Instagram Stats on Creating Content
19. 65% of Top-Performing Instagram Posts Feature Products
It's true.
Research from Gartner L2 found that Instagram users clearly enjoy seeing photos of products, with 65% of top-performing brand posts featuring a product of some kind.
Product posts even outperformed lifestyle content (43%) and images or videos from an influencer or celebrity (29%).
However, this doesn't mean you should simply post tons of product images and videos.
Instead, it's best to stick to the 80/20 rule.
This means that roughly 20% of your content should be promotional, and 80% should simply provide value for your audience as education or entertainment.
Gary Vaynerchuk calls this approach, "Jab, jab, jab, right-hook," explaining that it means, "Give, give, give – and then ask."
20. Photos With Faces Are 38% More Likely to Attract "Likes"
People like people.
You only have to turn on the TV to see the rampant interest we have in other people – just look at the success of reality TV, drama series, and celebrity culture.
This simple truth was confirmed by a study conducted at Georgia Tech.
They analyzed 1.1 million randomly-selected Instagram photos with face detection software and found that those with faces were 38% more likely to get "Likes."
Plus, photos with faces are 32% more likely to attract comments.
21. The Most Used Instagram Filter Is Clarendon
Instagram provides 40 unique filters to choose from, not including the many face filters available.
Yet one filter stands head and shoulders above the rest.
According to Canva, Claredon is the most popular Instagram filter in 119 out of the 126 countries surveyed.
Additionally, Canva also found correlations between filters and post type. Here are the most popular filters for four different types of posts:
Nature filters: Valencia

Fashion filters: Kelvin

Food filters: Skyline

Selfie filters: Normal
22. Instagram Video Consumption Has Increased 80%
Online video is booming, and Instagram is no exception.
According to Instagram's internal data, there's been an 80% increase in the time spent watching video on the platform.
23. Instagram Photos Generate 36% More Engagement Than Videos
Video consumption might be growing at a phenomenal rate, but photos still dominate engagement, generating a massive 36% more likes than videos.
24. 80% of Influencers Prefer Instagram for Brand Collaboration
Instagram is well-known for being the perfect place for brands and influencers to form lucrative partnerships.
But it's surprising just how much Instagram dominates influencer marketing.
According to Zine, almost 80% of influencers prefer Instagram over other channels for brand collaborations, and the second-most preferred channel is blogging at 16%.
And despite their undeniable popularity, YouTube, Facebook, and Pinterest are left in the dust at 4%, 2%, and 1%, respectively.
25. User-Generated Content Has a 4.5% Higher Conversion Rate
User-generated content (UGC) is brilliant for many reasons.
Firstly, it can save marketers time and money that would be spent creating new content. Secondly, it directly engages followers.
But that's not all.
User-generated content also takes advantage of a psychological phenomenon known as "social proof."
The power of UGC is confirmed by research from Gartner L2.
They found that consumers who see a user-generated photo on their path to purchase have a 4.5% higher chance of conversion, and this increases to 9.6% once they interact with the photo.
Stories Instagram Stats
26. Instagram Stories Has More Than 400 Million Daily Active Users
In June 2018, Instagram announced that stories has more than 400 million daily active users.
27. Instagram Stories Has Increased the Amount of Time Spent on Instagram to 28 Minutes
In a post celebrating one year of Stories, Instagram shared data showing that Stories has encouraged users to spend more time on the platform.
Specifically, people under the age of 25 spend, on average, more than 32 minutes a day on the platform, while those who are older will spend more than 24 minutes a day.
This has increased from previous estimates of time spent on Instagram before Stories were launched, which ranged from 15 minutes to 21 minutes.
To learn more about how you can capitalize on this increasing attention, check out our guide, How to Use Instagram Stories Like a Pro to Build Your Audience.
28. The Most Popular Face Filter Is The Puppy Ears
Since the launch of Instagram face filters in May 2017, the feature has been popular with users – from your friends to your favorite pop icon.
Instagram revealed the top five most-used face filters:
Puppy ears

Sleep mask

Bunny ears

Love with heart-shaped darts

Koala ears
They also shared the top 5 most-used stickers:
Vibrant location sticker

Digital time sticker

"Like" sticker

Hashtag sticker

Weather sticker
Instagram Stats on Emojis and Hashtags
29. The Ideal Number of Hashtags Is Nine
TrackMaven analyzed over 65,000 posts on Twitter, Instagram, and Facebook to determine the optimal number of hashtags to improve post performance on each platform.
For Instagram, they found that nine hashtags is the most effective number for boosting engagement. This result is in line with Buffer's research suggesting 11 hashtags as the best number.
30. Longer Hashtags Perform Best
TrackMaven also studied the length of high-performing hashtags and found that longer hashtags perform best.
Strangely, 21 characters seems to be the clear winner!
31. 50% of Instagram Captions & Comments Contain Emojis
Obviously, Instagram is a visual platform, but even 50% of captions and comments contain images in the form of emojis.
This is understandable when you consider that in a survey conducted by TalkTalk Mobile, 72% of 18- to 25-year-olds found it easier to convey their feelings using emojis than words.
32. The Most Popular Emoji Is the Single Red Heart
Today, there are roughly 2,666 different emoji options to choose from. So which are the most popular emojis on Instagram?
Curalate analyzed the top 100 emojis used on the platform, and the most popular emoji is the single red heart, followed by the heart-eyes emoji.
It's also worth noting that all of the 10 most-used emojis are positive expressions.
Summary
These Instagram stats reveal the platform's incredible growth.
And as the technology evolves and new features are added, Instagram is likely to become a larger part of businesses' digital marketing efforts.
Which one of these Instagram stats did you find most interesting? Let us know in the comments below!
Learn More!